What is the Best Funnel Builder in 2022?
Clickfunnels or GrooveFunnels?
I guess if you are here today then you are probably an online entrepreneur and you want to sell things online. Okay, most people online have heard of ClickFunnels funnels because they have existed since 2014 and they are currently the leaders with creating sales funnels for your business, but have you heard of Groove or GrooveFunnels? Maybe you have but maybe you haven't. GrooveFunnels is going to be rebranded as just Groove in 2021 and Groovefunnels will have its own URL app.groovefunnels.cm
So what is Groove Funnels? Or maybe you've heard of them with a different name GroovePages. And now with the new rebrand-Groove. Well they're the "new handsome kid" on the block no matter what you call them and they really have their goals set by becoming the most powerful website and funnel builder in the market. For the rest of this article we will just refer to them for their Groovefunnels section. So what makes GrooveFunnels different? Well it's really on its way to being an all-in-one marketing toolkit that uses the latest technology to create landing pages, landing page sales funnels or even a full branding page website.
They built their entire platform based on the premise that anyone can use it even if you are technically level 0. Now Clickfunnels claim they've done this too, but actually this is NOT the case and as a service marketing agency I have had a lot clients who come to me needing my services to build subscriptions, funnels etc, because trying to use Clickfunnels was just too technical for them.
And now vice versa, not only that the GrooveFunnels funnels are jam packed of built in add ons, but actually it loads extremely fast. It uses a completely new technology using Google's cloud platform and this is crucial. It is a crucial additional benefit because it will help you rank now speed that is such an important SEO factor. Also, you should know that Groovepages also known as GrooveFunnels and the reason is that the GrooveFunnels pages are actually only one component of the complete set of products or complete suite of products in their offering And I'll get into that in a moment, so let's compare some of the features that you get with Groovepages versus Clickfunnels funnels.
First let's take a look at Clickfunnels.
If you go to the Clickfunnels website, all I'll say is that they are definitely sellers who have really pretty pages, with which they do a great job of marketing. This is how they became one of the best, or the best funnel builders on the market from 2014 on…until now. As you can see, they tell you they have a simple drag and drop, drag-drop web page editor. You can generate sales funnels that convert quickly uh a smart shopping cart with a click, additional sales, email and Facebook marketing, automation and almost everything in a simple dashboard. In essence they are just a funnel builder and they do what I said, they do a very good work marketing.
Your website is your sales team.
Your business may have a problem. The problem could be that you are a great seller in person, but not your website! Websites were not created to sell things. They were created to be like a user information portal. I guess if you had salespeople that only were handing out brochures and then praying that people would go back and buy, you would probably fire them, right? That's probably what's happening right now within your company online. You could also take the money you're spending on ads and set it on fire because that's exactly what's going on when you send visitors to your website, (you are burning your money in vain). If you want to sell your products and your services and really earn money then you need to have what we call a funnel, this is the secret behind the most successful online businesses.
A funnel is a series of online steps to convert leads in paying customers. In fact, funnels are happening around you every day and probably not even you know. Did you know that it costs McDonald's $1.91 in advertising to get you in the door but when they sell you a hamburger for 2.09 they only earn 18 cents. But when they sell you the fries and a coke for a dollar and 77 cents more and, most importantly, make $1.32 more!!! Yes, 8 times the benefit of the initial sale. Pretty good, don't you think? Now this is an example of a sales funnel and this happening every day with success in business around. Okay i just wanted to give you an idea, basically this was Ray Kroc's (the guy who took McDonalds worldwide) initial sales premise, this is what they came up with. and it's absolutely 100% truth. Funnels are essential in the world of marketing, in today's market. And this is something that all online businesses should have a funnel and take advantage of the funnel. So again, this is the way that clickfunnels.com funnels work with something called a one-click upsell, which basically if a customers buys something you can then sell them other items by making them click a button, like hmm "Would you also like to supersize your meal".
You know, in the fries example, with that and then you click on that and they no longer have to enter their credit card information or something like that for again.
Now another area that Clickfunnels has is creating a membership area. You can create a membership website they have order forms and an affiliate center, but that's the way it is and that's basically what you get with one Clickfunnel. Now they do have a simple tracking sequence that is built into the program but it is by no means a complete marketing funnel without an email marketing autoresponder service.
The main downside here with Clickfunnels is first that this is all it does even though they make it very simple and it is for some people, but yes you are technically challenged you are not likely to like it one bit as many people have reported difficulties using it. Personally, I can say that GrooveFunnels is much the same way but even more so since they have a lot more features. I'll cover this below and why it really isn't a problem with GrooveFunnels.
Now the other problem with the Clickfunnels it is the cost, the price starts at $97 a month and you won't get much for that $97 / month. You practically have to upgrade to $297 per month to really get what you need from them… because then you get 20 funnels or 100 pages.
What will you get with Groovefunnels?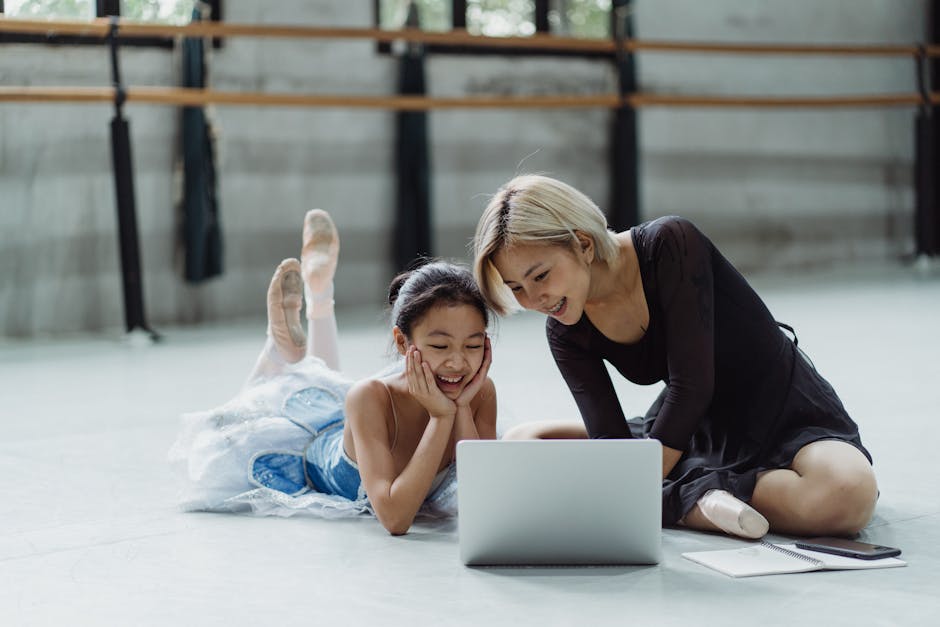 GroovePages allows you to get even more than Clickfunnels $97 a month plan for free. With GrooveFunnels you actually get three domains or three (Free) unlimited funnels, this is it unlimited and is and it's really free and it includes free website hosting, so right there from the beginning you are much better off financially with GrooveFunnels and as you can see in the chart below you have other options to upgrade to a paid plan and get even more. So while you can get the same as Clickfunnels for 497 a month with GrooveFunnels you don't pay anything.

GrooveFunnels or Groove Issues.
Yes, even though I love GrooveFunnels it isn't perfect. With GrooveFunnels right now there are some drawbacks as they are still in BETA. I would call these somewhat more of a handicap since I think it is an advantage because of the opportunity it brings to fix things and make them better. And right now as I mentioned they are still in Beta, and that means that they do not have the final product ready. But like I mentioned you can get a free version that it would be essentially the same that you will be with basic Clickfunel's- $97 a month, because they give you three domains you get three three domains with GrooveFunnels fully free and unlimited. So yes it's in beta, and it still works perfectly for most things and the essential ones you need, you will find some bugs here and there but they fix them very fast and are creating a whole bunch of other products right now should be out very soon ALMOST EVERYTHING IS READY but for now if you just want to get get started, you can register for free and you can have access for free AND FOR LIFE and that also comes with your an AFFILIATE PROGRAM for you as well as GrooveSell and GrooveMail.
Just like with Clickfunnels with the one-click upsells and things like that, you can configure all your products and get going now with GrooveFunnels.
Let me tell you a little about something that Clickfunnels doesn't have that you get with Groovefunnels free version. You get automatically enrolled in their affiliate program and you can make 20 percent for anyone who signs up for a paid plan. If you are on a Groovefunnels paid plan that bumps up to 40% to promote their products and basically make some money just by telling other people about Groovefunnels.
When they leave Beta the free version is set to remain and they will have two monthly plans, a silver and a gold plan which are right now scheduled to be $99 and $199 a month, but let me tell you about something they have right now called GroovePages Platinum. For a one time payment of $1397 you can create unlimited websites, funnels, or landing pages instead of just three. You will also receive a full email, service provider similar to infusionsoft or Active Campaign. You are also going to get Groovemember sites with the ability to create membership sites. You can get a video storage and streaming similar to Wistia and Vimeo. You are also going to get all these plugins that are part of Groovemail app and that's for the any of the paid plans. Now for the $199 plan once they get out of beta, you're you will also get all those and besides that you are going to get GrooveBlog because as I mentioned in Clickfunnels, all you can do is create a funnel. You cannot create web pages that's not the case with GrooveFunnels with GrooveFunnels you can create websites integers with this plan.
With GrooveFunnels you will have a built-in help desk. And they have some amazing training videos and a huge Facebook group where you can find answers to almost any problem, You are going to have to a group calendar that is similar to Calendly, you're going to get the ability to create survey questionnaires, and all that for just $199. They also go to have these other options like GrooveWebinars, live group webinars automated And for E-Commerce, GrooveKart which is the equivalent to a Shopify store except they give you a beautiful template that you can use or adjust to your liking. Free members can have GrooveKart as well but only for the three sites. With the platinum option you can currently open one GrooveKart store a week. I already mentioned that you're also going to be upgraded to 40 instead of 20 percent affiliate sale and right now you have to jump this right now because actually it will be changing your prices very soon now same if you jump in you can pay zero now and then you can get three easy payouts of $497 after 14 days or you can choose your 12 months payment plan of $188 or you can make six payments in $288 or your best offer is 1397 right now. Once you have made your payments be that for 12 months or the three payment option or the one payment option you are done paying for LIFE.
It absolutely kills Clickfunnels and Shopify, because you can get all this and never pay a dime ever again.
Furthermore, with Clickfunnels you will get less and not as good technology. GrooveFunnels funnels are just a superior product and they have invested a lot of money, a lot invested in it and Mike Filsamie is one of the creators. He created Webinar jam and Kartra and so he really knows what he's doing.
Free GrooveFunnels (Groove) Bonus Offer
You you really need to take advantage of this, while you can. Now if you register in my link below you will also receive my free bonus offers which no one is offering to enhance GrooveFunnels even more. After you sign up for your GrooveFunnels account simply email contact@digitalpapercuts.com using the same e-mail you signed up for GrooveFunnels with and your bonuses will be delivered to you. The link is here.

GrooveFunnels vs Clickfunnels Summary
ClickFunnels is a platform that teaches businesses to build funnels and helps them learn to improve their sales online. GrooveFunnels, like ClickFunnels, also has a landing page builder tool in GroovePages, however GrooveFunnels is a complete marketing platform whereas it also has numerous other apps you can use to help your business.
Here's just a quick list of what you get with GrooveFunnels:
FREE sales, page and funnel building platform
It's possible to build my own branded websites with full navigation
Can integrate with your own custom domain name
Able to sell products with what they call a 1-click upsell
Capability to integrate upsells, downsells, and order bumps in the shopping cart
A free Autoresponder
Even has a way to create my own powerful affiliate program for your products!
Frequently Asked Questions
Is GrooveFunnels legit?
Yes, GrooveFunnels was founded by Mike Filsaime. Mike Filsaime is the second marketer to make his mark for doing a $1 Million Launch back in 2006. He has done over $1million launches for many products and brands no marketer has ever done. He founded Webinar Jam and Kartra before starting GrooveFunnels.
What is Groove?
Groove is a CRM (Customer Reputation Management) system that is composed of multiple apps to help run a eCommerce business. As of 02/19/2021 Groove Digital had 18 Apps active with more planned to be rolled out. The major components of it are GrooveFunnels, GroovePages, GrooveKart, and GrooveSell. They are changing the parent company URL to Groove.cm (not .com-but .cm).  Mike Filsaime says that the CM part of the domain stands for customers matter. Every App going forward will have its own URL so that people wishing to market Groove will be able to target individual apps in their marketing.
Their website uses the .cm url extension which they say stands for CUSTOMERS MATTER.
Is GrooveFunnels free?
Yes, GrooveFunnels is free to sign up and use. The free version includes a free landing page and website builder. A free e-commerce store builder and a free autoresponder. With the free version you can build up to three landing pages, websites or e-commerce store. With the paid versions you can build unlimited sites.
How Do I use GrooveFunnels?
GrooveFunnels being a complete suite of different applications has detailed training on using the various applications. The training consists of written tutorials that is supplemented by the use of online video tutorials that covers the various applications.
Is Groove the same as Groovefunnels?
Yes, it is, Groovefunnels is a subset of the Groove suite of apps that you can use to promote and build an online business.
How much can I save with Groove?
This chart shows you the savings over other paid platforms.

GrooveFunnels Review – Should you use it? I Reveal The Ugly Truth

Read More: GrooveFunnels Review Should you use it? I Reveal The Ugly Truth
Previous Clickfunnels vs Groovefunnels review: https://digitalpapercuts.com/2020/09/25/clickfunnels-vs-groovefunnels/