Best eCommerce Suppliers Guide in 2022-Everything You Should Know!
When you launch your own online business and decide to sell on Shopify, GrooveKart, or WooCommerce, or if you decide to sell on a third-party marketplace (e.g. eBay, Craigslist, Facebook or Amazon), the first challenge is to determine how to acquire the popular products you want to sell. You need an eCommerce Suppliers Guide to help you.
Normally people search through Google,  and cold call suppliers or in the pre-covid days you could go to tradeshows. Or, you can do what most other sellers do, sign up for Salehoo or Worldwide Brands, which is what we are going to discuss in this Worldwide Brands vs SaleHoo comparison guide.
You might be thinking "I can go to Google and find suppliers on my own" but how can you verify that they're legitimate business unless you buy from them so you can't really tell unless you deal with them and this involves risk and investing money upfront. That's where Worldwide Brands and Salehoo come into play. 
How to get started with Dropshipping
The dropshipping business model is extremely popular these days especially with the growth of platforms like Shopify and GrooveKart. Building a dropshipping business is a great way to develop an income stream that takes little to no initial investment. Your primary start-up costs are advertising and purchasing products once ordered.
Most people getting started fail to take into account working capital but we have discussed in in this previous blog post here. Your products can always be expanding and your promotional product images are taken care of before you start in most cases unless you choose to create your own video ads (For that we recommend Vidnami). However, there will be some additional work on the front end. You need to learn about how to write sales copy and product descriptions and possibly how to build a website.
Where To Find Wholesalers Directory For Dropshipping
The eCommerce industry has gone global, so you've got to go too. While dropshippers are better off finding suppliers that are in their local markets, those that are buying in bulk from a wholesaler usually do not need to worry about long shipping times as they buy in advance and generally use a local fulfillment center or warehouse to inventory your store products.
You cannot afford to operate within geographical barriers to trade that you built for yourself. Some countries were, however, better equipped with specific tools. Getting your products at the best possible price is essential to making a better profit. Therefore, finding the best choice for supply can be a challenge for a small eCommerce store. In such cases, it can be handy to get gold from a wholesaler's directory.
There is, however, considerable ambiguity as to how to locate a good wholesale supplier. The first thing most people are going to do to find trading suppliers is to do a Google search. The scammers are all aware of this. So when you couple this with the fact that most internet listings are free, you'll see why posting listings there is convenient for some not so genuine businesses.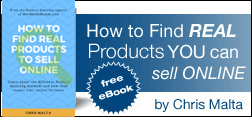 Top Supplier Scam to watch out for.
We will say this very clear, a real wholesale supplier will not charge you a membership fee or a set-up fee to join their program. Any commpany that wants you to buy their products and become their sales force and wants to charge you for the privilege of doing so should be avoided.
Understand, however, that a dropship fee is not a membership or set up fee. A dropship fee is a handling charge that gets tacked onto shipping. Dropship fees generally range from $1-$5.
Salehoo and Worldwide Brands are not suppliers, they are directories and they connect you with suppliers. Suppliers that they have vetted.
Worldwide Brands vs SaleHoo 2021 – Which Supplier Directory is Better?
There are thousands of suppliers, and no matter, if you are looking at wholesale products or want to start a successful dropshipping business finding reliable suppliers, is key to finding best-selling products for your niche.
Worldwide Brands and Salehoo are probably the top two services for finding millions of products to use no matter if you have a drop shipping business or are holding inventory.
Worldwide Brands connects you to 16 million products from 8,000 suppliers whereas SaleHoo 2.5 million products from 8,000 suppliers. That is a difference of 13.5 million products, which is a key advantage of using WWB instead of SaleHoo. Members can also request suppliers to be added to the directory, but only if they meet the guidelines set by each company.
The categories between Salehoo and Worldwide Brands are almost identical – including pet supplies, consumer electronics, jewelry and watches, sporting goods, clothing, and etc.
Both companies save you time by following a product and supplier evaluation guide which includes inspecting product quality, visiting suppliers directly, and checking the legitimacy of the brand.
With Worldwide Brands, eCommerce business owners have more flexibility and plenty of growth potential due to a larger selection of products available. Worldwide Brands has Wholesaler Suppliers used by big retail chains like BestBuy, JCPenney, Nordstroms, and more.
For most new dropshippers we believe that even though Worldwide Brands has more products than Salehoo, Salehoo is better for beginners All Salehoo plans come with a 60-day money-back guarantee-which for many people may be enough time to see if the business is right for you and if you are going to be able to make money. it includes a step-by-step training program and has award-winning customer support. Pricing starts at $67 per year or $129 for lifetime access. You can access their training guides on their website.
One of the things we really like about Salehoo is their three-tier review system that allows you to read other people's experiences with a supplier before you hand over your money.
SaleHoo Reviews: they anonymously purchase from suppliers and leave their findings on the supplier's info page.
Member Reviews: SaleHoo members can also leave reviews after using a supplier. They also have "Power Seller reviews" which are written by SaleHoo members who are also eBay Power Sellers. These experienced Power Sellers work part-time for SaleHoo calling up suppliers and asking them lots of questions about their business. They then write up a review giving their expert opinion on the supplier's quality.
Salehoo Market Research Labs. Salehoo's market research tool will provide you with a list of profitable items and hot products and the dropshipping suppliers of those products.
How SaleHoo Directory Works Video
SaleHoo & Worldwide Brands Alternatives & Competitors
If you don't believe our review that these are the best choices feel free to check out any of their competitors:
ShipStation
Spocket
Oberlo
Orderhive
Circle
ZhenHub
ecomdash
Yakkyofy
ShipRocket
AliDropship
ShipperHQ
Etail
Temando
How to find a supplier yourself
Try Contacting the Manufacturer Directly. This is my favorite way to easily locate legitimate wholesale suppliers. If you know the product(s) you want to sell, call the manufacturer and ask for a list of its wholesale distributors. Some manufacturers may even sell directly to you but if they don't they can point you in the right direction. You can then contact these wholesalers to see if they dropship and ask about setting up an account.
Conclusion
Worldwide Brands and SaleHoo are wholesale directory services that connect you to third-party wholesalers, drop shippers, liquidators, and manufacturers. The two companies are not actual suppliers or manufacturers themselves, so they do not sell you any products.
Worldwide Brands was founded in 1999 by Chris Malta and the company is based in the USA. It is also one of the only publishers of wholesale product sourcing information that is certified by eBay.
SaleHoo was founded in 2005 by Simon Slade and Mark Ling. The actual company is based in New Zealand.
Worldwide Brands and SaleHoo are both actual and legit companies. Neither company will take your money and rip you off. Both companies provide you with a wholesale suppliers directory that you will be able to use to connect to suppliers across the globe.
Most of the negativity that is associated with these two companies is from members that sign up for the service and do not succeed because they are too lazy to do some research. While the service provided by Worldwide Brands and SaleHoo is not for everyone, that does not mean it will not work for you. Many beginners simply open a Shopify store and purchase from AliExpress and end up failing because they don't bother to do the research and vetting that Salehoo and Worldwide Brands do. It does not mean that everyone is going to have the same results but it does increase your chances of creating a successful business online.
While WorldWide Brands has more products we have to give a slight edge to Salehoo despite the size difference. We didn't mention that you can also create an online store hosted directly by SaleHoo. With a SaleHoo store, you get to access all the membership program's functions while getting other benefits such as a customized business logo and a free $100 Google AdWords voucher.
SaleHoo offers three pricing options for this service. It costs $27/month for the Basic plan, $47/month for the Standard plan, and $97/month for the Premium plan. The SaleHoo store plan also offers a 60-day money-back guarantee, so you can opt-out if it doesn't work out for you.
WorldWide Brands has a lifetime offer of $299 but has frequent sales where you can save a little bit of money if your timing is right. Generally, these are provided around holidays such as Black Friday.
Both companies' product offerings can help you find profitable product ideas within their huge product ranges. It doesn't matter if you have a niche or general store they both can help you find legitimate brand name products, low-cost suppliers as well as special deals from suppliers.
They provide you with all the necessary supplier details so that you can contact suppliers so you can get on with your online selling faster.

Frequently Asked Questions
What's the difference between Wholesale and Dropshipping?
They are two different types of supply chain management.
Wholesale is the process of purchasing inventory in bulk at a discounted rate from a manufacturer and then selling it on to your customers at a markup price.
Dropshipping allows you to sell products to customers without stocking the inventory.
Is Salehoo Suitable for Me?
Yes If you are looking to build a dropshipping company to earn some extra money on the side then Salehoo is ideal. The money generated from dropshipping could help provide funds for you to start your own ecommerce store with your own unique products.
Salehoo is clearly a great platform for people starting up in the ecommerce world. Low minimum orders and an array of dropshippers mean that you won't have many overheads . The training offered by Salehoo is also an added bonus and is very accessible No Similar to its competitors , if you are someone who wants to get serious about ecommerce and build their own empire then Salehoo isn't for you. There may be some success stories on Salehoo's website of "customer X who made $100,000 in a month" but the reality is that it can take a good while to start making serious money.
Can I buy branded products on SaleHoo or Worldwide Brands?
Yes, Some of their most popular products include goods from Disney, Xbox, Canon, Apple, Adidas, Gap, Sony, Revlon, Converse, and LEGO.
Can I Make a Profit With Worldwide Brands or SaleHoo?
Dropshipping is a tough and competitive business to maintain a livable profit. It is reported that up to 97% of new Shopify stores fail. However, your overall profit margins will vary based on where you sell and the type of products you sell and the price you are able to purchase them at.
The best thing to do to maximize your profit margins is to open an eCommerce store through an online store builder GrooveKart where you can avoid the fees that a company like Shopify charges. By opening an eCommerce store, you will eliminate marketplace fees from sites like eBay and Amazon. However, you will have to do your own advertising through Google Ads, Facebook, TikTok, Instagram, YouTube, Pinterest, etc..
Overall, both companies give you an equal opportunity to make a profit, but it will all depend on your product selection and the amount of research that you are willing to do.
Can Beginners use Salehoo or WorldWide Brands?
Yes, They are both relatively easy to operate, even for beginners. However, SaleHoo can be helpful to new business owners as they provide free learning materials even before you join in. The materials cover anything from how to determine a profitable niche to how to boost your profits.

Does Salehoo and Worldwide Brands have an affiliate marketing program?
Yes, both programs have affiliate marketing programs that will pay you passive income for anyone who signs up with your affiliate link.


Reviews Disclosure: This content is reader-supported, which means if you click on some of our links and join we may earn a commission