Dropshipping Guided 2022
Dropshipping is a business model in which the online store selling the merchandise online doesn't actually hold any of the products in inventory. When a customer buys an item from the store, the seller arranges for the item to be shipped to the customer from the supplier directly. One thing that people looking at getting into dropshipping as a way to earn either a part-time or full-time income often ask is where to find products.
How To Find Wholesale Sellers And Distributors
So when trying to find a product to sell it is generally a good idea to find products that you have knowledge of or are interested in yourself. However, the bottom line is that it is all about making money online and your interests and passion may not be the best way to make money.
I try to keep my personal interests aside when I'm trying to decide on an item to dropship or to sell within an e-commerce store. What you want to do is dig deep into researching the niche that you're looking at to see if it could be a good moneymaker for you.
As I mentioned if it is something you are personally interested in or that may be a hobby of yours so much the better because it makes it easier for you to write sales descriptions and understand your target audience since that audience is after all-people like you. However, when you dig into it you might realize that something like that might not necessarily be a great moneymaker.
Okay, so that's number one. Number two is followed by this rule of 50 to 200, basically the best products to sell online and to dropship and sell items are priced within the 50 to 200 dollar price range. Products priced above $200 can also be great but the type of marketing is quite different. Products lower than $200 won't be searched for price alternatives online as much as products priced above $200.
If you find products that sell for over $200 and are price competitive go for it. Just understand that people are likely to do a lot more research rather than just buying from your store. If you can't find these products right off the bat there is no question that products priced between that 50 to 200 dollar price range can still give you a decent profit margin.
The next rule I follow is a rule of 25. Anytime you decide to dropship an item is that you want to mark your item up at least 25 percent. I never sell anything less than 25 percent of the mark the retail price. This is the minimum mark up you need to follow in order to actually make a profit. A 100-200% markup would of course be better if you can if the products you are selling can be price competitive with a higher mark-up.
What that 25 percent rule is going to do for you is it's going to pay for your transaction fees gonna pay for you to cover your payment providers fees, it may pay for shipping and it might leave you a profit after advertising costs. So that's the bare minimum you need to mark up an item. Always include free shipping on all of your items and make sure those costs are covered in your mark-up. Free shipping can double the number of your conversions.
Bonus tip: Always try your best to find sales videos on the products that you're selling. Include the video in your listing. When you add a video to your listings they sell 10 times faster than just photos alone.

Ebay/Etsy vs Your Own Website
Before spending money on building your own website I advise testing the waters and selling on sites like Etsy or Ebay. You save money on hosting and can get started very fast. It can help you concentrate on the marketing and in writing good sales descriptions, things you need to really be doing instead of worrying about a logo or plugin pop-ups or website speed. Understand what you're doing with marketing and you can make your own website successful down the road.
Your own store for dropshipping gives you way more control over the whole process but it is also more to learn. Learn the basics of selling online first, then build your own website.
If you are going to build your own store you will probably look at Shopify. It is normal to do so as they are the most well-known however that doesn't make them the best-far from it, it has been reported that up to 97% of new stores on Shopify fail within a year. If you knew that ahead of time you probably would avoid them like the plague. I prefer either GrooveKart or WooCommerce/Wordpress over Shopify.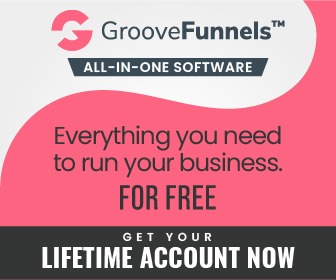 Creating your own e-commerce store gave you more control, with freedom of design. Building a website is as simple as using a template and just clicking and dragging your items into your store. One reason I prefer GrooveKart is that it is built with mobile-first technology which is where most of your shoppers will most likely be coming from. Nowadays everybody is on their cell phones, they're on the go. Just look at your own buying habits, I'll bet you buy a number of items direct from your phone so why would you use a dirty dinosaur like Shopify that uses out of date technology.
The main reason why you want to own your own site as opposed to selling on eBay or Etsy or Amazon or something like that is pricing, yeah those sites provide a lot of traffic and stuff like that but they also make it convenient for the shoppers to price compare. With your own site you don't have that, they have to leave your site to look for a better price and they may decide to just n=buy from you instead of doing that.
Suppliers
No matter what platform you are using you need to find a good supplier. Going through Google to find a good company to dropship or give honest information about the process is a needle in a haystack. It is unfortunate that many beginners only look at Aliexpress as a supplier. This is a huge mistake. While the products may be cheap, you also have long shipping times, difficult returns, and long periods of Chinese holidays to deal with. I would only look at Aliexpress as a very last resort.
The best supplier is actually the manufacturer. Many manufacturers have dropshipping programs of their own. It just takes more effort to find them. Some also have MAP pricing (minimum advertised pricing policies)-these are great because you don't need to worry about someone buying in bulk and undercutting your price.
If the manufacturer of the product you are selling doesn't have their own program there are many other suppliers you can look at. You might be surprised at some of the companies that welcome dropshippers. Many large chains like Nordstroms have their own dropshipping program. You simply need to put the time in and use Google to search out suppliers for the products you want to sell.
Another way is to use a company that finds the suppliers for you. One that is great especially if you are starting out on Ebay or Etsy is Salehoo. Dropshipping on Ebay is allowed buy you should use an authorized Ebay supplier like Salehoo. SaleHoo is a powerful research tool, supplier directory, and online community for dropshippers, wholesalers, and e-commerce stores. It is a great resource to find suppliers that can help speed up shipping times and find lower prices.
SaleHoo Supplier Directory
Quickly Find Trustworthy Dropshipping and Wholesale Suppliers
Set specific search criteria to quickly filter through over 8,000 local and global suppliers.
Organize supplier details and safely negotiate the lowest cost for your products with no minimum orders.
Get insider deals from suppliers – only available to SaleHoo members.

Many platforms like GrooveKart have integrations with suppliers built into them. GrooveKart for example integrates with Aliexpress, Dropified, Slingly and a couple of Print-On Demand stores making adding products to your store and managing your store very easy.
Affiliate Marketing
Another way to add products is to sell them as an affiliate. Generally, the commissions are not as good as selling yourself but it does give you a whole world of products to choose from. It also has an advantage to those with a limited budget in that you do not need to pay for the products yourself, the shoppers buy direct from the store. Amazon has the largest affiliate program in the world but you can also use Walmart, Best Buy, and thousands of other stores.

Frequently Asked Questions
What is dropshipping?
Dropshipping is an online ordering fulfillment method that does not require a business to keep products in stock. Instead, the online store sells the product and passes on the order to a third-party supplier such as Aliexpress or Amazon, who then ships the order to the customer.
How do I start a dropshipping business?
The complete guide to dropshipping lays everything out. Without getting into the marketing piece you need to chооѕe a рrоfіtаblе dropshipping nісhе and fіndіng rеlіаblе drорѕhір ѕuррlіеrѕ, get a ѕаlеѕ tax ID, chооѕe a ѕеllіng рlаtfоrm and create a website.
How much do dropshippers make?
The cold hard truth is that the numbers are drug down by the thousands of online stores that fail every year. It is reported that up to 97% of new Shopify stores fail each year. While some dropshippers like Tai Lopez make over $100,000 a year or more the majority make less than that. Most dropshippers have a 10-40% profit margin and may make $1000-$6000 in revenue per month.