Vidnami Review
Create stunning videos for your business in minutes

Vidnami was formerly known as Content Samurai. The Vidnami team has been around since 2015 and has recently has gone through a rebranding and hence the new name Vidnami. The following Vidnami detailed review should help you understand the product and to see the time savings it can provide with your own video marketing efforts. No longer will you need to face the expense and nightmare of video production.
You do not need to be a video maker to be able to create stunning online videos. Vidnami is an amazing video content tool that you can use to create professional-looking videos. Vidnami will combine your text, voice tracks, video clips, or images and music and put them all together to create a stunning-looking video and in no time at all. It's so fast you don't need any technical skills you don't need any video editing experience. You don't need to show your face and you don't even need to use your voice so if that sounds like something that you might be interested in keep reading and watch the video samples I have added of one with an auto voice and one with no voice track added.
Vidnami ​is a cloud video creator software that gives you the power to produce professional-style videos ready to be shared, in just a few minutes. You can use it to quickly and easily create videos for blogs, social media like Facebook, Pinterest, YouTube, and Instagram, influencer videos, sales videos, online courses, and on and on.
I'm going to walk you through the whole process as I said my name is Ron I'm from DigitalPapercuts.com where we help you to get your online business on the right track and if you'd like to learn how to become a more profitable marketer contact us So once you first log into Vidnami you'll you're going to see any videos that you create will be populated in the dashboard. From here you can then go ahead and you can create yourself folders and import the videos into the folder to keep everything organized so you have a library of videos. If you are creating videos for multiple projects or clients this comes in very handy.
Types of videos you can create with Vidnami.
There are six types of videos that you can create using Vidnami. Content videos are the ones that I mostly use.  If Instagram is your thing they have influencer videos which is a fairly new feature that's been recently added. They have quite a few templates to choose from and these are ideal for social media platforms. The next type of video is called an instant ad where you can put together an ad fairly fast. It is ideal for social media, Instagram, Facebook, etc. Along these lines you then have your sales video with templates already set up for different businesses and professions and again you've got a pretty good selection there. Next, you've got your course and training videos so if you're putting together a course or trying to put some training together again you've got a wide selection of templates to choose from here. These work well for those building their coaching, course, and training videos using GroovePages free platform. The last feature that's been recently added are property video's which are ideal for real estate agents.
They have multiple video formats for you to choose from. Video Marketers love this feature.
Webcam Videos
Just released in February 2021, Vidnami now also allows you to create videos through your webcam.
You can now record directly from your WEBCAM in Vidnami, and create professional Presenter Style Videos in under 10 minutes! Click here to watch a quick demo of the brand new webcam recording in action…

Please Note: Influencer Videos are now called Presenter Videos in the app. You'll find all of your favorite Influencer templates in the new Presenter Video category 

How it works…

First off, the best part is you DON'T need to write a script.
As soon as an idea for a video pops into your head simply grab your laptop, launch Vidnami, and casually chat to your webcam.
Then just click the 'Transcribe' button and Vidnami will analyze your video and automatically create your script for you!
With just a few clicks of your mouse you can then add clips, images, background music… and in less than 10 minutes you'll have a professional Presenter Style Video that's ready to share with your audience.

How to use them…

Creating Presenter Style Videos with your webcam is perfect for:

Corporate training videos
Video newsletters
Online course videos
Educational videos
Or just for staying in touch with your audience

So watch this short demo now to see just how easy it is to use Vidnami's new webcam recording feature to create professional Presenter Style Videos.
Happy video making!
Dr. Anthony
Content Videos
So now I am going to add two content videos here using this blog for the content. I'm going to create a content video. You have a choice here for your ratio you can have your landscape or you can go square for your social media platforms but I'm going to make this for youtube so I'll go into landscape 16.9 ratio. These are the templates that are already made for you to choose from and again there's a real good selection there and you can customize your own template if you choose. For this example, I'm just going to go with orange without any voice track and you can see it here:

And a Vidnami Video with the Computerized AI Voice:
To make the video you simply cut and paste the 'script' and hit create scenes. The scenes get automatically created with video clips or images for us. You can change all of these if you want so if you wanted to unbold individuals, for example, you just highlight it and click delete, or if you want to add images or clips you can insert them anywhere you want to the video. It is fully customizable. Everything is driven off of your script. Vidnami's AI features read the keywords in your script to create the scenes for the video.
Once the video looks like you want it to you're happy with it you come down to the bottom and this is where you're going to add your voice track. You have a choice of computerized voices or you can add your own pre-recorded voice track. I hate using my voice so I opt for a computerized voice using their auto voice feature. If you don't want a voice you can simply just add music to it.
At this point, you can view a low-resolution preview of the video. When you get to your final version of the video it'll be in HD quality. It's much better quality. At this point before download the HD version you can do the final edits, changing the music tracks (they have an extensive music library), changing the speed, and adding a watermark. The video will be generated in high definition 720p but you can change that you can go full HD which obviously is going to take a little bit longer to download because of its larger file size. And then you're going to generate and download your video. That process does take a couple of minutes but once it's done you're just going to click download and you'll have your finished video. Vidnami is ideal for somebody who doesn't want to show the face on camera.
Vidnami Pricing
Vidnami is great because it can be used with a monthly plan, and if o the off chance you don't want to continue using it you simply cancel. The monthly plan price is $47 dollars per month but you can make a saving of $30 if you pay annually which you can do at a later date if you do decide that it is an essential tool for your business.
For a free 2 week trial click here.
For a 25% Discount click here. This discount is the best you can find anywhere.
Vidnami Affiliate Program
Vidnami has a nice affiliate program. For instance, if you sign up for a paid plan using the links on this page we will receive a commission. You do not make money for free sign-ups of course but only for those who decide to pay for the program. Like other affiliate marketing programs , it lowers their marketing costs by having others promote their program for them. We only do this on products we use and believe in.
The Vidnami Affiliate Program is a great way for you to earn additional monthly income by simply telling people about Vidnami. It's a good way to offset the cost of your own Vidnami subscription.
Other ways to make money with Vidnami
You can make high-quality videos promoting affiliate offers, creating videos for other people by listing your services on platforms like Fiverr, Craigslist or Upwork. You can use it to create a course and sell it or to help Monetize your Youtube channel by being able to quickly create videos that you can upload to your channel.
Vidnami Review Summary:
The quality of Vidnami is superb I would definitely recommend it. It is easy to use and is very customizable. As you can use this in so many different ways and you can actually use this to generate an income that is more than gonna cover your monthly costs.
Vidnami is an inexpensive video creator that you can use for high-quality video production on an intelligent cloud video platform. It is a fantastic video creator to pull together your video marketing ideas.
You can quickly produce dozens of videos such as jaw-dropping influencer videos, mobile video advertising, dynamic business videos, high-quality marketing videos, and kick-ass video sales letters in record time. The options are endless. Hopefully, you have seen some of the benefits that the cloud-based accessible video creator can provide you in your advanced video marketing strategies.
We have looked at multiple video editors and video creation tools and for the price, Vidnami is a bargain in our opinion especially is you use the discount link we have provded. If you aren't convinced just do the free 2-week trial deal and see how easy it is to create beautiful stunning videos for yourself.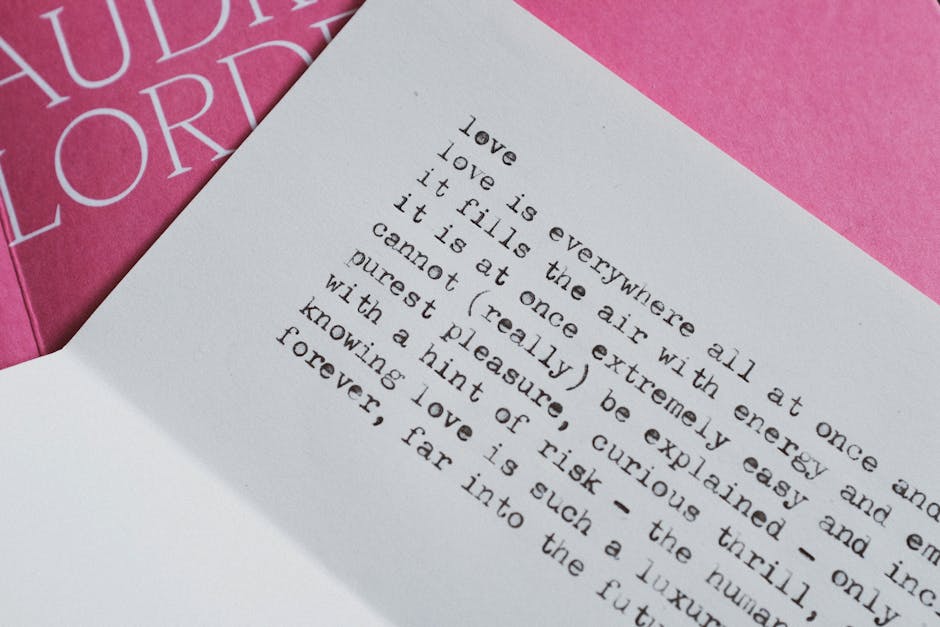 Frequently Asked Questions
What is Vidnami?
Vidnami is a video creation tool, If used correctly, it can produce amazing results very quickly. But overall, I would highly recommend test driving the software, because it's best to see the tool in action for yourself. Vidnami was launched in 2015 in Australia under the name of Content Samuri.  Vidnami is now considered the most user-friendly video creation platform available today.
Vidnami is a small Australian company that is making a big impact in the world of video. It was launched in 2015, Vidnami is now the most versatile video creation platform available today. Business owners, agencies, and consultants have used Vidnami to create over 1,000,000 videos.
How Do I Use The Creative Commons Attribution In Vidnami?
If you see 'Acknowledgements' below the 'Generate Your Video' button, then your video contains images under a Creative Commons license.
What do I need to do in order to monetize my videos on YouTube?
You first need to first become a YouTube partner and get the necessary viewers and followers per their policy. Here is a link with instructions on how to do that. https://vidnami.zendesk.com/hc/en-us/articles/360001516555–Can-I-Monetize-My-Vidnami-Videos- Vidnami licenses the video clips from Storyblocks.com and the background music from Audioblocks.com – this licence allows you to use the video clips and background music in your Vidnami videos without needing to provide attribution or worrying about copyright issues. The images are created from Royalty fee picture sources. Adding your own watermarks make it difficult for others to use your video.
Can you make TikTok videos with Vidnami?
At this time Vidnami does not support 9:16 videos which is what TikTok uses. The feature has been requested. You can create a video with Vidnami and then use a different video platform to convert it to 9:16. We have already asked Vidnami to make Tik-Tok video format one of their upcoming features.
What types of videos can I make with Vidnami?
Vidnami allows you to create many types of videos. Some of these would include influencer videos, video sales letters, Facebook Ads , Instagram Videos, YouTube Videos, Content Videos, Course Videos and eCommerce Ads.
Some people I know have been making meditation videos by adding different soothing music tracks to the videos and hiding the written script.
How do I create a Video on Vidnami?
It is easy to create a video from scratch. Simply paste in a written script; Click the create video button; You can then edit the slides; Add music; Add a voice track or use a Vidnami AI-generated computerized voice track; You have the option to add a watermark. Download and upload to your favorite Video Hosting Platform, i.e. YouTube, GrooveVideo, Vimeo.
How to Make Money with Vidnami in 2021?
The main ways to make money using Vidnami are:
Becoming a video creator (marketing a service, products or a brand);  In the last couple of years, businesses around the world have quadrupled their spending in video marketing efforts. You can sell your services on platforms like Fiverr or Upwork.
Create a YouTube channel and make money through YouTube adsense or by selling sponsorship;
By producing educational and informational videos that will drive people towards an affiliate product or offer.
What are the pros and cons of working as a video creator?
Some of the Pro's of working as a Video Creator is that it requires almost no investment with a software platform like Vidnami.  It can be done remotely from anywhere in the world. It is a high-demand niche and pays well and takes very little time, Standard fees range from $100 per minute of video, going as high as $500 per minute for something that takes you minutes to produce. As you can see the time it takes you to create a video can be highly profitable even if you do not have any video editing experience.
The Con's of the Video Creator Model is that you are "trading time for money"  and requires you to market yourself and do the work when your clients need it. i.e. going on a backpacking trip ends your cash flow.
How do you calibrate the computerized auto-voice to sound more natural?
Vidnami's auto-voice is one of the top features of the video software because it allows anyone to create videos with English language voice-overs, even if you don´t speak any English.
It uses advanced text to speech models, and when appropriately calibrated, it does generate a good result.
You can adjust the voice track speed by adding strategically placed commas and line breaks and by adjusting the voice track speed. We prefer the U.K. English voice 'Harry' set at 90% speed. Adjusting the voice speed is as simple as using their online slider. Honestly, as we all know most robot voices are pretty bad still but we think this one is the most realistic human voice one we know of.
Does Vidnami have a Facebook Group?
Yes, Vidnami has a Facebook community that they will send you a link to after signing up. Of course, they have a support group to help you also but the Facebook group is also a good source to see what others are doing and to ask questions on best practices.
If you have any questions about our Vidnami Review or need any additional marketing assistance please feel free to reach out to us.
Read More: https://digitalpapercuts.com/2020/11/19/what-is-digital-marketing/