Groove.cm Review
Need a completely honest and up-to-date Groove.cm review?
How about a review from someone who has used the platform for over a year now and knows its strengths and weaknesses? Don't worry, we've got you covered.

Groove.cm quick summary: 
There is still a free version available (for now).
GrooveFunnels is now Groove.cm, since it offers so much more than just sales funnel building.
Groove is suitable for most online businesses – Whether you want to create an online store or generate leads and sales by using sales funnels, Groove.cm might be perfect for you.
Businesses that will benefit from Groove include:
Start-up businesses and new online entrepreneurs:

A ClickFunnels account costs $297 per month for access to its affiliate management and sales funnel-building tools. This is available for free within your Groove.cm account with three free custom domains as well as free website hosting (for life).

Owners of membership sites and courses:

Thinkific, Kajabi, Teachable, and other learning management systems charge $49 to $197 per month depending on how many students you have.

Digital marketing agency owners and consultants:

Agency owners will be able to use unlimited website design, funnel design and funnel implementation services with the lifetime platinum plan or when it goes to a monthly plan.

Owners of online stores, dropshipping businesses, and POD stores:

It takes minutes to set up unlimited eCommerce stores and import your existing Shopify store. You'll save a minimum of $79 per month and transaction fees will be lower.

Consultants and coaches:

If you're in business, sales, health, marketing, life coaching or consulting, you'll need funnels, email marketing, membership hosting and automation software. You can save $297 per month.

Joint venture and affiliate managers:

You can create and manage affiliate programs with Groove.cm robust sales and affiliate management tools. You can save $1788 per year on similar software from other sites.
Groove.cm platinum lifetime membership offers 19+ apps:
At this time, GroovePages, GrooveSell, GrooveAffiliate, GrooveMail, GrooveMember, GrooveVideo, GrooveBlog, and GrooveKart are all fully functional.

By the end of 2021, 12 additional apps are scheduled to be released.

The price of platinum lifetime membership is going up – from $1397 to $1897.

The CEO, Mike Filsaime stated in the latest state of Grooveathon that the lifetime price will increase to $1897 sometime in August 2021 (although the exact date keeps changing).

Groove has a two-tier affiliate program that makes it seem like an MLM (it's not).

It is a legitimate software company with over 140,000 paid lifetime users.
Sign up to your free account below.  


Following up on that introduction, here is my complete Groove.cm review, complete with everything you need to know.
I will approach this review from the perspective of the questions asked. (I'm actually testing this method to see how it ranks on Google compared to my latest review.)
We've been loyal Groove fans for over a year now and have built over 50 websites and sales funnels just for our own use, let alone for our clients. 
Our experiences with Groove.cm led me to write this review in hopes of helping you make an informed decision.
Table of contents
Groove.cm: What is it?

Our Experience With Groove.cm

What Are Groove.cm's Pros & Cons?

What Is The Groove.cm Lifetime Deal?

What Is GroovePages?

What Is GrooveSell?

What Is GrooveAffiliate?

What Is GrooveMail?

What Is GrooveMember?

What Is GrooveVideo?

What Is GrooveKart?

What Is GrooveBlog?

What Is GrooveProof?

What Is GrooveWebinars Automated? 

What Is GrooveWebinars Live?

What Is GrooveWebinars Streaming?

What Is GrooveDesk?

What is Groove.how?

What Is GrooveCalendar?

What Is GrooveSurvey & GrooveQuiz?

What Is GrooveFunnels Pricing, Payment Options & Price Increase?

What Does Groove.cm Software Pricing Compare To?

The Differences Between The Free Plan and The Platinum Lifetime Plan

Why We Upgraded To Groove's Platinum Lifetime Offer

When Will Groove.cm's Lifetime Offer End?

Is Groove.cm Really Worth It?

What Are Groove.cm's Lifetime FAQs?
Are you ready? Let's get to it.
Groove.cm, What Is It?
Groove.cm is a digital marketing automation suite of different apps to help online businesses of all types create better websites, landing pages, eCommerce stores, membership sites, autoresponder, and on and on through marketing automation-based on behavioral actions of the website visitors.
Groove.cm is not perfect, but it does an excellent job of providing powerful and easy-to-use tools. Marketers could potentially save over $14,000 annually by not having to manage funnels another way through this solution.
You can use it to grow your business with this digital marketing platform.
The main reason people are talking about Groove.cm is its promise to run your whole business from a single platform.
You may be wondering what is the difference between Groove[Brand-X] and Groove[Brand-Y]?
GrooveFunnels is a Top-Level Brand for many of the apps in the Groove.cm All-In-One Platform that includes a Website, Page, and Funnel Builder, Affiliate and Sales Platform with a Marketplace, Email Marketing CRM, Video Platform, and Membership., Webinar platform, and more.
Designed to be better, more affordable, and feature-rich than Clinkfunnels, Shopify, or Kajabi by being able to create marketing automation based on a user's behavioral actions. No other platform is doing this to the extent that Groove.cm is with what is essentially an all-in-one automation marketing suite of different apps to help your business grow.
Groove.cm is going to be the main software kind of similar to ClickFunnels and any other sales funnel software out there. Groove.cm is the main software and people kind of get confused when it comes to GrooveFunnels and GroovePages and so on. 
If you look at it this way Groove.cm is the main name of the software. GrooveFunnels, GroovePages, GrooveKart et al will allow you to create any type of page or landing page, or website.
Your entire business can be run on it. Apps include GroovePages, GrooveSell, GrooveAffiliate, GrooveMail, GrooveMember, GrooveVideo, GroovePages for Shopify, GrooveWebinars for Live Webinars, GrooveWebinars for Automated Webinars, GrooveBlog, GrooveDesk GrooveCalendar, GrooveSurvey, GrooveQuiz, and more.
GrooveKart is a platform designed to compete with Shopify.
GroovePay is for merchant accounts, GrooveAds is for advertising.
GrooveKon is a live event marketing conference held this year in Port Canaveral, Florida.
GrooveSell Payments is an option for GrooveSell members to allow them to process like ClickBank where they handle all the payments and affiliate payments.
Thus, Groove.cm allows you to do everything from email marketing to building websites, conducting webinars to managing your affiliates in one software. Why wouldn't you want to run your entire business from one platform?
Groove.cm is an all-in-one marketing and customer relationship management (CRM) platform with 19+ apps. Some are in beta still and others will be rolled out by year-end. Groove.cm allows you to:
Develop websites with a full menu navigation

Build sales funnels and landing pages

Automate your email marketing to build your mailing list with a built-in autoresponder.

Build unlimited shopping carts and custom order forms

Create order bumps, upsells, and downsells

Develop affiliate programs for your products and services

Using promotional tools you can manage your affiliates

Provide membership and course hosting services

Private video hosting

You can start and maintain a blog

You can create unlimited eCommerce Stores for either physical or digital products and more.
The Groove platform is MUCH more extensive, and GrooveFunnels (the sales funnel builder) is simply ONE app within it.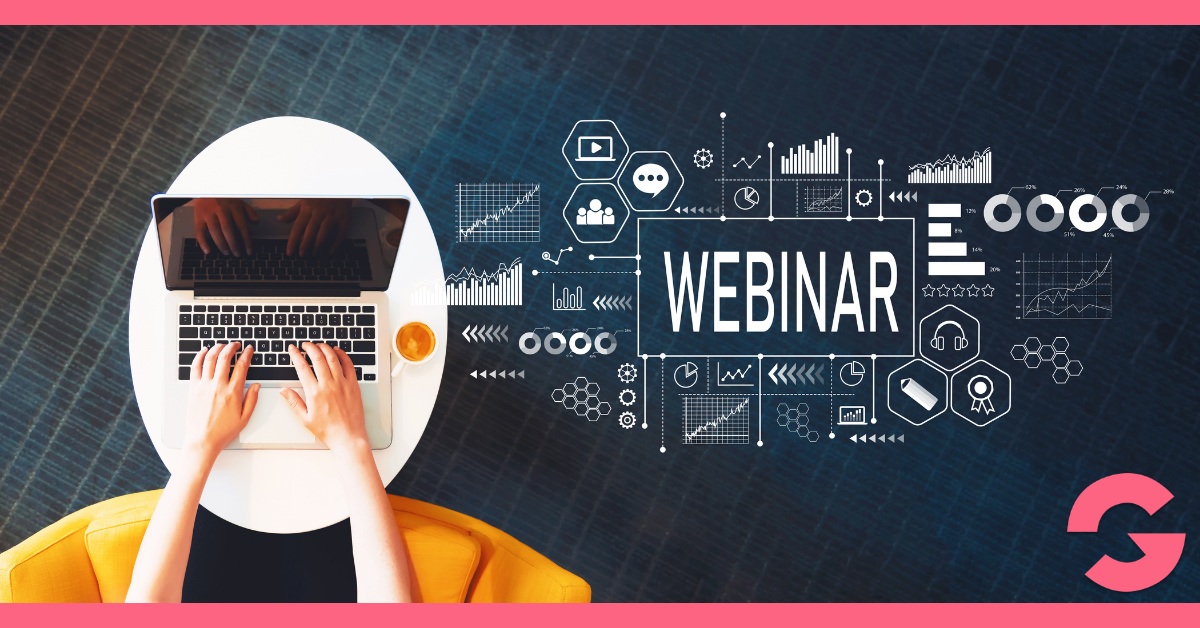 Groove.cm is basically a platform that you can use to run your entire online business.
It was designed by marketers for online marketers.
Here's the truth about this platform…
The Groove.cm Experience That No One Really Speaks Of…
Over the past year, we have been using Groove.cm's platform.
I won't tell you that it's all fantastic and wonderful.
This is our story – we purchased Groove's lifetime plan in its early BETA days, and at times using Groove.cm was frustrating because of the changes that they were constantly making upgrading the system and the slow release of some features like GDPR compliance, ADA Website Compliance and in the release of their blog app. 
With GroovePages, GrooveSell, and GrooveAffiliate, what you see now has been completely redesigned with more features than we had in the beginning.
We were all reporting bugs and requesting features as beta users. This is what the purpose of being in beta mode is for, but if you wanted a fully bug-free, fully operational system you just had to take the good with the bad.
In the meantime, a constant stream of users' feedback enabled things to evolve in a  positive direction.
The number of bugs across all apps began to decrease in February 2021.
All the apps started working smoothly and connecting with each other. This was because Groove.cm slowed down the updates to iron out the bugs themselves.

There were a few bugs here and there, but they were fixed quickly.
An example is GrooveSell (the app for shopping carts and sales) having begun to integrate GrooveMember (the app for membership sites).
Consequently, membership logins are now secure, unlike before.
Following this, Mike Filsaime, Groove's CEO, told the audience at their State of Groove 2021 presentation that:

They will no longer release an app until it is working and fully functional.
Groove digital backend software developers started really listening to their customers and took massive action by redeploying software developers to priority projects and slowing down the release of some other less critical or requested features.
Bugs were fixed more quickly, more features were added, and now the platform is much more stable.
In retrospect, buying Groove in its early stages meant that I could:
My lifetime GrooveMail plan received 50,000 emails, which was later lowered to later lifetime users to 25,000 and in the future, it will be 10,000.

Tested the apps and documented my learnings through blog posts on Digitalpapercuts.com
It's a good thing most of the major bugs have been fixed and they are scheduled for another MAJOR update soon.
Currently, Groove.cm is rolling out a new platform interface that is faster loading and sleeker in design.
Despite the platform being revamped – the apps are stable, a few minor issues, but are generally good now.
The Free Groove.cm account includes a powerful sales and affiliate management tool, as well as a website builder and funnel builder.

What are Groove.cm's Pros & Cons? 
One thing that annoys me most about other people's Groove.cm reviews online is that they just list the pros.
Having used the apps myself, I can tell you that purchasing a BETA product has its cons that people should be aware of. It all boils down to setting up realistic expectations.
Groove.cm's Pros:
A business can start and grow using the free base plan's many apps and features

The Drag-and-Drop editor on GroovePages makes it easy to build websites and sales funnels

SSL can be connected with a single click (you don't need Cloudflare to do so).

Email marketing can be integrated with a variety of providers

Platinum lifetime gives access to all future apps and long-term savings

GroovePages and GrooveBlog run extremely quickly, are search engine optimized, and are fully responsive

Pages built on Groove.cm are built on a mobile-first platform that makes them SEO friendly

Sites are hosted on Google Cloud Servers for speed and reliability.

With GrooveMember, you can easily sell digital products and online courses to members

Platinum lifetime plan affiliates earn a 40% commission

The free base plan comes with a 20% affiliate commission for life

If you list your products on Groove's marketplace (like ClickBank), you can leverage their half-a-million user base, launch a new product, and make additional sales

Digital marketing live sessions are a great resource for beginners and they have rolled out GrooveAsia to help with timezone issues for live training around the globe.

Community members are helpful! Whenever someone posts a question in the Facebook group, there is always an answer that is helpful

Bugs are addressed and updates are scheduled

The company takes new feature requests from its members rather than limiting the features it adds.
Groove.cm's Cons:
When an existing app is updated, it can be buggy since it's in BETA. As they update apps frequently, you'll find minor bugs, and it'll take around two weeks for them to be fixed sometimes depending on the bug.

The advanced features for apps won't be available until the end of the year – for example, GrooveMail's list importing feature wasn't available immediately, so a lot of people had to use their existing email marketing provider or use a new email service.

The process of importing funnels from ClickFunnels, Kartra, or other funnel builders is more difficult as these companies block Groove's IP address to prevent users from leaving them. Rebuild it because you can make much better-looking designs on Groove.

The Groove affiliate program is heavily marketed by people who do not use its apps. The problem is that they can't keep up with all the Groove changes and are giving people a bad experience. (You may be wondering why this site is not using Groove.cm. Well that is primarily because it was only until about a month ago that Groove released GrooveBlog, and now we are having to wait until they make the import feature better so we can move all of our existing blog posts over in one fell swoop-our new sites such as ecombusiness.builders are built on Groove, however.)

It appears to be a multi-level marketing scheme or scam. In the end, Groove.cm relies on affiliate marketers to promote the software, but at its core – it's a software development company. Other software companies do the same but they don't have as many people promoting them because of their lower affiliate commission programs, unlike Groove's which is fairly generous.

Groove's online marketing training does not teach you how to create content, drive traffic, optimize your funnels, or use marketing automation. Which is one reason we released our own Content Ninja software.

Members might be turned off by The Groove's weekly digital present pitches from other experts, but beginners can benefit from them. I usually ignore their weekly pitches and just look at the updates to the apps. A lot of these pitches while they can help somewhat are pretty much just money grabs.

The company recently hired more staff to answer support tickets faster. You can troubleshoot technical issues with their live chat during business hours.
What is the Groove.cm Lifetime Deal?
The Lifetime deal gives you lifetime access to 19+ apps as well as any future ones that they haven't even put on the drawing board yet.
The lifetime plan promises so many apps that sometimes I wonder if they will be able to deliver them all on time.
With the platinum lifetime plan, you will save $17,506+ in marketing software subscription fees every year and own the platform for life.
Groove will switch to a monthly pricing model once BETA ends at the end of 2021.
Four different pricing plans were previously planned:
After they come out of beta, they will only have one premium plan at $299 month.
As of July 5th, 2021: The latest info on pricing is at the end of August the Lifetime pricing will rise to somewhere between $1497 and $1997. From the end of November until the end of the first week in January 2021, they will have one final Affiliate promo and then the Lifetime offer will disappear for good.
They will have a special $299 offer to cover December and January, then it will be $99 for a lite version or $299 per month for the entire suite of premium apps.  So you can see the savings you get by signing up now versus waiting.
The Platinum Lifetime Deal can be summarized as follows:

There's a lot to digest so here are the breakdowns of each app:
What Is GroovePages
Software for building websites, landing pages, and sales funnels
(Using the TailwindCSS framework) GroovePages utilizes a "mobile-first" design approach. Using this approach, smaller screens should be designed first, and then larger screens can be customized from the basic design.
By using the style editor and not selecting the responsive selectors (such as the one below), GroovePages creates generic styles that will apply to all screen sizes (including mobile devices and desktop computers) and will be overridden on a per-screen basis using the responsive selectors (indicated by the pink arrow in the screenshot).

Pros:
✔ Unlimited sales funnels, landing pages, and websites
✔ Custom domains are free and unlimited
✔ Free Hosting and bandwidth is unlimited
✔ An easy-to-use editor with drag-and-drop functionality
✔ Sharefunnels are unlimited
✔ Lifetime membership included
Cons:
✘ The responsive editor and configuring elements can be quite frustrating sometimes (but it's useful for designers who want complete control over every element)
The page builder main toolbar
The GroovePages' main toolbar allows you easy access to certain critical features and functionality. From left to right:
Page selector


The "My new site" dropdown box (replaced by the actual name of your website) allows you to navigate directly to other pages within your website without having to open the pages panel.

Expert mode


Allows you to access the more advanced features and functions within the page builder.

Responsive viewport switch


Enables the canvas to be resized to suit a variety of devices (desktop and laptop computers, tablets, and mobile phones).

Undo / redo


It lets you undo or redo recent changes to items on the canvas.

Live preview


Allows you to see a live preview of the current page (please note that the live preview functionality is only available for the page you are currently viewing; links to other pages will not appear in the live preview).

Source code editor


Opens the source code editor with the HTML source code for the entire page.

Changes to the source code can potentially break your site and prevent the page builder from functioning correctly: be very careful when making changes! ***Groove just announced that they will be releasing their code which will allow developers to create amazing new apps and functions to the site.
Publish


Your site will be published once you click "Publish.". If you click the arrow at the right side of the button, a dropdown menu with publishing options will appear.

Dropdown menu


When you click the hamburger icon, a dropdown menu will appear with more options.
GroovePages Summary:
GroovePages is a good free website and page builder that anyone can use for free.
After you get used to it, it's a drag and drop editor that's fairly simple to use but like any new software that has a lot of bells and whistles, there is a learning curve.
Adding custom domains and SSL through Groove can now be done without creating a CloudFlare account.
The lifetime plan allows users to create unlimited websites and funnels, making it a good long-term investment considering comparable page builders start at $197/month. This translates to $2364 each year in savings and comes with a professionally designed website and funnel templates.
It's worth the price of GrooveFunnels lifetime deal just to use GroovePages as a sales funnel builder.
The drag-and-drop editor and elements are familiar to those of you who use ClickFunnels and Kartra.
No other page builder produces code that is lighter or more perfect. Of course, they have Open Graph, site, and page SEO Title and Meta tag settings. But they also have Image Alt tags, perfect DOM container structure, H1 through H5 tags and paragraph tags. Your pages will be works of art loved by Google.
You could sign up for the free account, and test it out. Over time, you'll notice more and more improvements.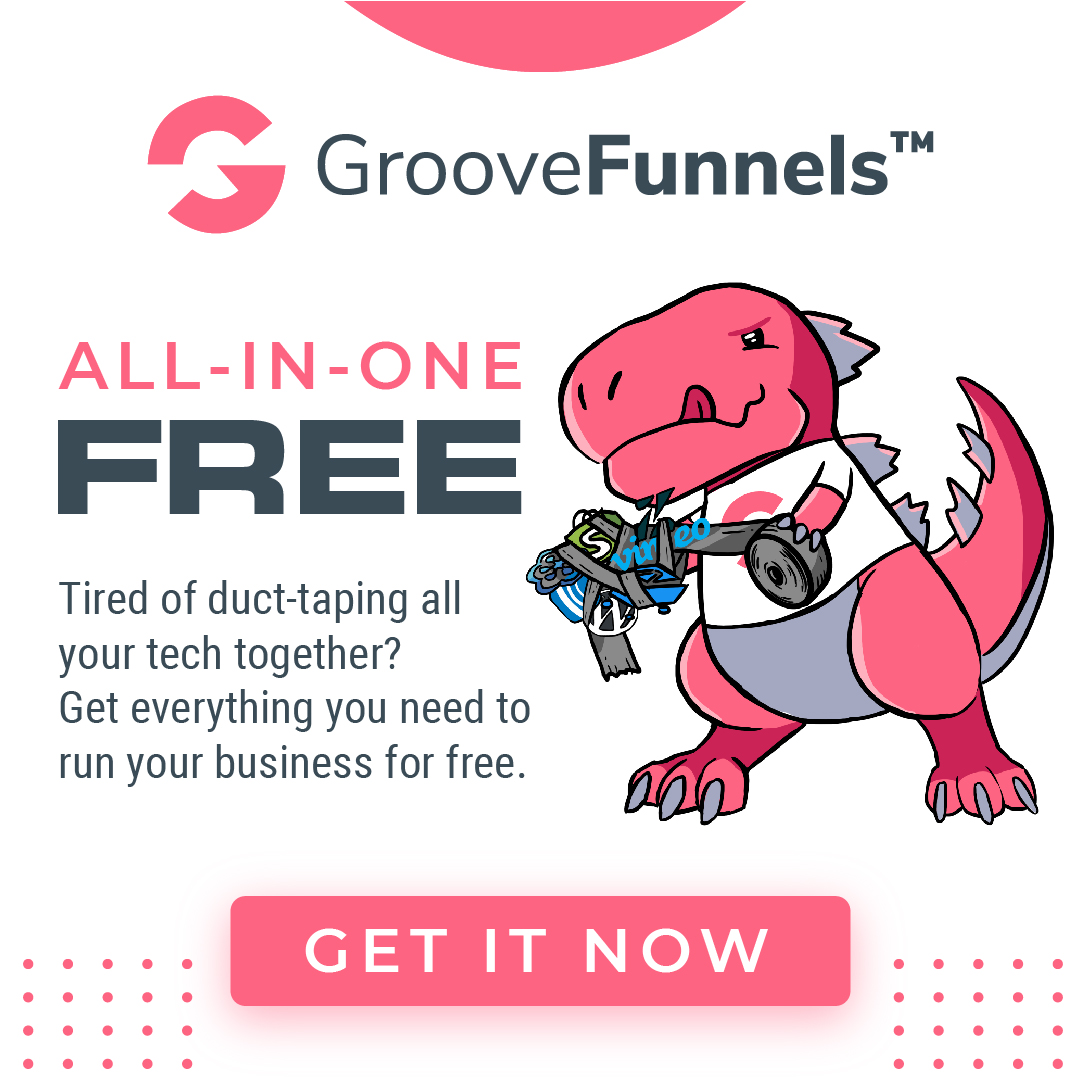 What Is GrooveSell?
A powerful shopping cart and sales management system

Pros:
✔ No maximum number of checkouts or shopping carts
✔ Add upsells, downsells, and order bumps to your website
✔ You can brand order forms with your own colors and let people enter their own usernames and passwords.
✔ Establish affiliate programs and create social proof of purchases
✔ Multiple currencies are supported
✔ Develop coupon codes and promotional codes for products
✔ Export customer contacts and emails to a CSV file
✔ Included in the lifetime deal
✔ Multiple Payment Providers are supported. Currently, You can use your own PayPal, Stripe, Merchant Account, Braintree, AuthNet, and NMI accounts in GrooveSell.
Cons:
✘ The two-step order form is not yet available but will be available soon
GrooveSell Summary:
GrooveSell is great, I can't really complain about it. It's a great alternative to SamCart, ThriveCart, and other shopping carts. Read our Samcart and ThriveCart Reviews.
With GrooveSell, you can create unlimited products and funnels with the ability to list them in Groove's marketplace.
In addition, you can offer unlimited affiliate programs within GrooveSell and attract affiliates through their marketplace that is similar to Clickbank.
GrooveSell Payments is an optional service for GrooveSell members to allow them to process orders like ClickBank where they handle all the payments and affiliate payments. They also handle all the tax and accounting. All hands-off. Rates are much less than Clickbank. It's for people doing launches and scared of PayPal or Stripe shutting them down. It's for those that have issues getting a merchant account because of their country not being supported. It's for people with credit issues. It is for people who have prior processing issues.
Your free GrooveSell account includes the full version of GrooveSell as well as lifetime upgrades.

What Is GrooveAffiliate?
A cloud-based affiliate management system
Pros:
✔ Having an unlimited affiliate program
✔ Create affiliate promotion tools
✔ Leaderboards for affiliates
✔ Set specific commission rates for top affiliates
✔ Conversion tracking and affiliate tracking
✔ Included in the lifetime deal
Cons:
✘ An improved reporting interface is needed
✘ Affiliate payouts are not synced with your payment gateway (coming soon with GrooveSell Plus)
GrooveAffiliate Summary:
Your GrooveAffiliate site integrates seamlessly with GrooveSell.
Do you want to create your own affiliate program and leverage an army of affiliates within Groove.cm?
You can list your products in their market base and leverage their 500,000 users to get sales.
You can allow your affiliates to issue bonuses and track their conversions so that if you choose, you can drop the conversion codes.
However, they need to work on automating affiliate payouts by integrating their payment gateway.
GrooveSell plus (coming soon) will take care of affiliate payouts so you won't have to manually push out payments to affiliates.
What is GrooveMail?
Automated Email Marketing Platform
Pros:
✔ On a lifetime plan, you can have up to 10,000 email contacts. Let's be honest, the chances that you'll need more than that are slim but if you do they do have an option to purchase more.
✔ You can segment your email list based on tags
✔ Adding memberships using marketing automations
✔ Sending email broadcasts, autoresponder responses, and multiple email sequences
✔ By August 2021, a modern and cleaner interface update will be released
✔ Lifetime membership included
Cons:
✘ Initially, their automation feature was buggy, but it has improved since then. The first release was plagued by members using it to send spam which caused ISP's to block the IP addresses. 
GrooveMail Summary:
Using 10,000 email addresses, GrooveMail is a CRM solution modeled after ActiveCampaign.
GrooveMail is an autoresponder or a CRM automation tool just like MailChimp, InfusionSoft, etc. but is more robust than them. It lets you send automated broadcast emails, follow-up emails, etc. You can also do behavioral-based email marketing, tagging, voice, and text broadcasting. Mike Filsaime the CEO of Groove.cm himself said the best comparison is to ActiveCampaign because you can take action if some desired action happens. 
Having 10,000 contacts a month on ActiveCampaign will cost you $599 a month.
The functionality allows you to create a list, segment by tags, and create sequences and automations based on behavioral triggers.
Because of GrooveMember and GrooveSell's integration, GrooveMail's automation feature is awesome.
If someone purchases a product in GrooveSell, you can create an automation to automatically send them a username and password.
SMS messaging is planned for the end of 2021, which is great for local businesses, coaches and consultants who want to follow up on leads.
GrooveMail is currently being rolled out slowly to users in order to warm up the IP so it doesn't get blocked like before. Full rollout is expected by July 2021.
What Is GrooveMember?
A platform for hosting online courses & memberships
Pros:
✔ You can create an unlimited number of membership sites
✔ Differentiate pricing across multiple tiers
✔ Create different levels of access and pricing
✔ Time-released drip content
✔ The single sign-on course portal allows students to log in once for multiple courses
✔ Create your own course or membership site with your own domain name
✔ Mobile-friendly membership sites
✔ Included in the lifetime deal
Cons:
✘ Membership themes and brand colors aren't yet available but will be in July  2021
GrooveMember Summary:
The things that make me excited about GrooveMember are GrooveSell and GrooveAutomation, which allow you to subscribe or unsubscribe users to different membership tiers.
Thinkific, Kajabi, and Teachable, among others, charge $49 to $197 per month, depending on the number of students and features integrated.
You can save a lot of money this way, in addition to creating unlimited membership sites!
It has been long-awaited, but GrooveMember now supports custom domains, so anyone can install GrooveMember on their own domain name.
What Is GrooveVideo?
Providing private video hosting and video analytics
Pros:
✔ Host, upload, and track private videos
✔  You can unlock videos by adding opt-in forms
✔  Add CTA banners to your video
✔ You can customize the video player to match your brand colors
✔  Video Analytics of the number of impressions, the number of unique views, and the number of minutes viewed.
✔  Video content of 100GB storage available for life
Cons:
✘ More detailed video analytics and integration with other Groove apps are needed
GrooveVideo Summary:
Since GrooveVideo was released, it has been significantly improved, and you can now embed your videos on any webpage (not just GroovePages).
The color of Groove's video control can now be changed to your own brand color.
The only thing I don't like about GrooveVideo is its limited analytics and lack of integration with GroovePages and GrooveMember.
The video code must be copied and inserted using an element (it is straightforward, but direct integration would be more efficient).
As GrooveVideo is still in BETA, future updates will enable actions based on viewing behaviors.
In addition to that, you'll save 100GB on video hosting with the lifetime plan instead of using Wistia or Vimeo.
What Is GrooveKart?
An all-in-one eCommerce platform that is a Shopify killer!!!
Pros:
✔ Shopify stores can be imported and migrated in minutes
✔  Dropshipping and print-on-demand companies are catered to with Aliexpress, Dropified, Slingly, Teespring and other integrations.
✔ Use a flexible theme instead of a fixed theme layout on products and store pages
✔  Add CTA banners to your sales video
✔  Apps like quizzes, reviews, spin wheels, live chat, coupons, etc. are built-in
✔  It integrates with the most popular payment gateways like Paypal and Stripe plus you can add GroovePay (Groove.cm's own payment processor).
✔  GrooveKart stores are unlimited for Platinum lifetime members
Cons:
✘ GrooveKart takes longer to learn than Shopify
GrooveKart Summary:
From my experience with Shopify, GrooveKart has a steeper learning curve.
GrooveKart has so many features and customizations that it isn't as newbie-friendly as Shopify, but it also doesn't have any monthly fees like Shopify.
Dropshipping and print on demand store owners will appreciate the ability to create a customized product page for better conversion rates.
In addition, they include in-built apps that would normally need to be purchased separately on Shopify, so you save money on monthly app subscriptions.
GrooveKart is a great tool for testing and validating new products quickly, especially when dropshipping or testing a print-on-demand product without having to modify your existing eCommerce store.
There have been several iterations for GrooveKart, and you can expect it to continue to add new features. 
We did not purchase GrooveFunnels lifetime plan for GrooveKart, but we have set up multiple stores with it and our eComBusiness.Builders group as of now only builds GrooveKart Print On Demand stores for customers.
What is GrooveBlog?
Create and Launch a Blog
Pros:
✔ GrooveBlogs without limits
✔  It loads extremely fast
✔  Blog posts are easy to create and use
✔ You can add links to your social media profiles
✔ Integrate your own domain with Grooveblog
✔ Ad tracking codes can be embedded for monetization
✔ Tracking codes and ad pixels can be embedded
✔  As part of the Lifetime deal
Cons:
✘ Only limited advanced SEO functionality, however, they are working with one of the leading SEO experts Michael Long to improve SEO functions.
✘ It is a manual process at this point in time to import existing blog posts. (Which is the primary reason we haven't moved this site to Groove) If you are starting with a new site this isn't an issue.
GrooveBlog Summary:
The lifetime deal for GrooveBlog allows you to create unlimited blogs. It was released in limited scope beginning in February 2021 with a gradual rollout through the system.
Effortless to use and fast loading, it will be the ideal blogging platform for those who do light blogging.
The site is easy to use and has the option of adding a custom domain name.
There's now a section for you to add your ad codes to your headers, footers, and sidebars if you want to monetize your blog.
There is also a separate section to add any google analytics, ad tracking, or pixel codes.
If your WordPress site has a high domain authority, hundreds of posts and pages ranked in Google, and lots of backlinks, then you should stay on WordPress and not risk your rankings. 
For smaller niche sites, I would start with GrooveBlog and GroovePages and keep WordPress for older established sites.
Content Ninja does not currently integrate with it but Groove has announced that they are going to make their code public so we can update that software for people to be able to create Blog content in minutes on GrooveBlog.
TIP: You can use it to generate backlinks as a web 2.0 content syndication site.
On the plus side, you will be able to save $150 on WordPress hosting. 
What is GrooveProof?
Social Proof For Higher Conversions
Social proof platform similar to Provely's.

You can use this to create customizable pop-up notifications for your landing and sales pages.

By using proof pop-ups, you can encourage visitors to follow the examples set by those people who have come before.

Colorize heading text, title text, and background text.

In your pop-up, display visitor names, locations, and Gravatar icons.

Conversion rates can be increased by 250% with social proof pop-ups.

AVAILABLE NOW in GrooveSell for all members
Several factors make social proof a valuable marketing tool. A basic concept of social proof is the bandwagon effect, in which people are more inclined to engage in action if other people are doing it.
What Is GrooveWebinars Automated? (coming very soon)
It is similar to StealthWebinar and EverWebinar

Set up recurring webinars or specific dates for automated webinars

With one click, you can turn your live webinar into an evergreen webinar

View chat statistics, watch times, and drop-offs

Webinar landing page templates with full pre-design

Integrates with GrooveMail for webinar reminders and with the  GrooveFunnels system
What Is GrooveWebinars Live? (coming soon)
Again, similar to GoToWebinar and WebinarJam but better

You can show your screen or camera, or both!

Multi-presenter system

Viewer Q&A via video or audio

Pre-designed webinar landing pages

Secure rooms so no one else can access them without registering.

Provides webinar reminders via GrooveMail, and integrates with GrooveFunnels
.
What Is GrooveWebinars Streaming? (coming soon)
It is similar to Streamyard's live streaming studio in your browser.

YouTube, Facebook, and LinkedIn can all stream simultaneously

Engage your viewers by displaying their comments, answering their questions, and connecting with them

Incorporate call-to-actions into your broadcast

Put your own logo and color scheme on your live stream

Stream right in your browser, no download required

Coming in SEPTEMBER 2021.
What Is GrooveDesk? (coming later this year or early next year-this is one of the apps that they pulled software developers off of to work on more pressing projects)
Ticketing system similar to Zendesk.

GrooveDesk will be integrated with GrooveSell, so you will be able to view a customer's full profile, their transaction history, and the actions they took (refunds, cancellations, discount coupons, etc.) directly from  the help desk ticket.

Use GrooveDesk's embedded reply feature to embed your frequently-used responses.

In GrooveDesk, every conversation is stored in the cloud so you can retrieve and download it at any time.

GrooveMail integration
What Is Groove.how?
Groove.how is going to be a new learning center for the different apps and how to use them.
What Is GrooveCalendar? (coming soon)
The GrooveCalendar app allows you to schedule meetings and sell  consultations

Bookings are managed in real-time, so if a customer books a time slot, it is blocked for all other users

Send email and text reminders for recurring events.

Consultants offering one-on-one sessions with their customers can integrate with GrooveSell and charge their customers.

Develop a calendar for each business model, such as consultant, recurring class, and gym subscription models

GrooveCalendar syncs your Google Calendar with real-time updates

Receive reminders about registration confirmations, pre-and post-event notifications, cancellations, and reschedules

Set aside specific dates that you won't be able to work because no one wants to work during holidays

Integrates with GrooveMail so you can automate follow-up emails

Coming in late 2021.
What Is GrooveSurvey & GrooveQuiz? (coming soon)
Make your next product, service, or content topic more engaging by creating surveys that have multiple choice options

Make fun interactive quizzes to generate leads or acquire customers.

All responses become part of your lead record and are integrated with  GrooveMail for email followup

With surveys and quizzes, you can build your email list or customer database.

Coming Soon.
The GrooveFunnels Platinum Lifetime Offer includes all 20+ apps and future developments
As a GrooveFunnels backer, you basically own the platform for life and the lifetime savings are immeasurable. .
So, let's talk about pricing and payment options now.
What Are Groove.cm Lifetime Price & Payment Options?
How much does Groove.cm lifetime cost?
The following two options are available for their lifetime packages as of 25th May 2021:
Pay $497 each month for 5 months

OR

a single one-time payment of $1397
All current apps and future apps will be available to you for life with both payment options.
What are Groove's Price Increases in 2021?
The platinum lifetime price of Groove.cm is expected to go up to $2497 in the future.

The price will increase in two increments with a Black Friday type sale at the end of the year then it will be going away for good.
This means the price doesn't increase to $2497 immediately.

According to their State of Groove (11th June 2021), the following were mentioned regarding price increases:
At the end of August 2021, the lifetime price will increase either to $1497 or $1997 (I think $1497 will be the price, but who knows).

The price increase will increase until Black Friday or Thanksgiving  2021.

Lifetime Price ends sometime in December 2021

It is planned to switch to monthly pricing – $99 per month and $299  per month
The above dates are only approximate and there is no set date for the price increase.
What Does Groove.cm Software Price Compare To?
Here is a table comparing Groove apps with similar software providers.
Below are the yearly savings of comparable software subscriptions. 
When the offer includes so many apps, we usually don't participate.
They're usually inferior versions of their leading competitors.
The good news is that these apps will improve the way you run your online business.
I hope they develop robust applications, not half-baked ones –  time will tell but so far so good.
The Differences Between The Free Plan and The Platinum Lifetime Plan
The price will change to a monthly billing model in late 2021

– If you are on a Free plan, you are locked in with your current features for life, however, you will have to upgrade and will be paying monthly bills for many of Groovefunnels features if you later wish to upgrade. There are no monthly charges for Platinum lifetime members. Upon purchasing, you will be granted lifetime access to all features.

Contacts limit for GrooveMail –

The Free Groovefunnels plan limits you to 500 contacts. Considering that email offers the highest conversion rates online, this represents a significant barrier to growth. Platinum Lifetime Plan offers 10,000 contacts currently.

GrooveMail Monthly Email Limit –

5,000 per month with the Free Plan, unlimited with the Platinum Lifetime Plan. You can quickly exceed this 5,000 limit once you have several automated email campaigns running if your online business is scaling up.

Fewer Page and Funnel Templates

– You are limited to a smaller selection of GroovePages (Landing Page Builder) templates with the Free Plan. With the Platinum Plan, you get access to hundreds of proven sales funnels and page templates. With these ready-made optimized pages, you do not have to design and test your own pages and it really speeds up the design work.

GrooveMember

– The Free plan limits you to 100 members, while the Platinum plan allows unlimited members. With the Free plan, you can only have 1 membership site, but with the Lifetime Platinum plan, you can have unlimited sites.
Groove.cm Affiliate Payout – Earn 20% commission on every Groove.cm sale with the free plan. For every sale you make, you get 40% commission with the Platinum Lifetime plan (DOUBLE COMMISSION). The Platinum level also includes Tier 2 commissions (getting paid for sales your referrals make).
The upgrade ensures that you don't lose out on this extra money. For example, if you sign up for Groove.cm with my affiliate link, even if you do not upgrade, but you then get someone else to sign up for a paid plan we'll make 10% commission. Thank You for the passive income in advance.

Why We Upgraded To Groove.cm's Platinum Lifetime Offer
By now, you should understand why we upgraded.
To save money on yearly and monthly subscriptions for software and tools relevant to marketing.
Alternatively, I could have signed up for their free plan and used their free sales funnel builder, affiliate management software, and sales tracking.
I was nearly switching to Kartra before I came across Groove.cm.
The lifetime deal included GroovePages Pro, GrooveSell, GrooveBlog, GrooveMail's 50,000 email contacts, and unlimited GrooveMember sites.
By the way, they have modified their lifetime plan so you can now only use GrooveMail for 10,000 contacts, the higher numbers were for early adopters.
The purpose of this is to develop niche sites, customer funnels, and email marketing for us and our digital marketing clients.
It may be different for you, and you will have to test the apps to determine if it is a good fit for you.
When Does Groove.cm's Lifetime Offer End?
Groove CEO Mike Filsaime says they won't be out of beta until all the apps are released.
The State of Groove announcement indicates that the lifetime price will be ENDED in late 2021.  
Before they switch to monthly plans, the lifetime plan will undergo one major price increase.
They will charge $299 for the platinum plan when they move to monthly subscriptions.
Is Groove.cm Really Worth It?
Groove.cm is in BETA, so the lifetime deal is only worthwhile if you view it as a long-term investment.
People expect GrooveFunnels to work smoothly when they purchase it.
BETA software will have bugs, which is to be expected so be prepared for it.
Most complaints are from users who do not understand what Beta means.
It's because of this that they're offering 19+ apps for a low price.
If everything worked like ClickFunnels, you would be paying $297 per month instead of a one-time payment of $1397 or $1897 soon for lifetime access.
In six months, all 19 apps will have been developed, and before you know it, it will be January 2022.
What other marketing platform can you get 19+ apps, along with a lifetime sales funnel builder, at a tremendous discount?
Once GrooveFunnels is out of beta, you won't have to buy separate software or subscriptions to run your entire online business.
In the coming months, Groove will become more like a full-fledged CRM platform when all their apps including viral marketing features that you won't find on ClickFunnels are released.
I hope I have been transparent enough in this Groove.cm review to help you make an informed purchase decision.
Groove.cm (formerly known as GrooveFunnels) offers a unique, all-in-one marketing tool for businesses like yours that are struggling to setup and automate a powerful digital presence. Those who have started or maintained a business know how difficult and expensive it can be. With Groove.cm, you can create and manage an effective online presence without dozens of expensive integrations that waste time and money. Groove.cm aims to reduce startup costs and expenses by offering a comprehensive selection of online marketing tools within a single platform. 
Whether or not groove.cm is right for you depends on whether or not you feel the cost/benefit ratio is worth jumping in on a platform that is still in beta. In short, if you think the product offers real potential, and if you want to have a say in what features are slated for development, now is a great time to get involved. Because of the lifetime deal Groove.cm is offering right now, the price point is never going to get better, and this is especially true if you don't need more than a FREE Base Membership. Free is hard to beat, even if the features are limited compared to the platinum plan. 
You can save time and money by investing in the right tools, which will help you automate the tedious, time-consuming tasks of content marketing and make your site more appealing to buyers.
I especially urge anyone who is thinking of opening a Shopify store to consider trying out GrooveKart first. Having a free store with free hosting for life can really help struggling new businesses.
This tool combines the most popular digital marketing tools, and it's constantly adding more. Also, its marketing team is made up of experienced gurus as well as JV partners who are top Internet marketing experts.
Additionally, it provides education of the highest quality that surpasses many paid courses available on the market. Plus, it has a top affiliate program that pays on a weekly basis across multiple tiers.
Moreover, they offer updates, training, and live interaction multiple times a week.
Why is it Groove.cm free? Is there a catch? The reason it's free is because they want it to be!
In order to break down entry barriers and build a community of as many users as possible, they want it to give back. They also know the right users will see the value of what they offer, and will want to upgrade to our full suite. You can upgrade at any time!
They want to ensure that only those who would benefit from the full premium benefits would do so. Free members can still take advantage of the free membership benefits. Moreover, they are still in beta, so as many users as possible can assist them in testing. Providing the best possible service, even for free, is their number one priority. However, they may not be free forever, especially after beta. Grab your free Groove.cm account while you can.
My favorite features Groove.cm offers
It offers a completely free plan
The free trial offered by Groove.cm is unlike those offered by most funnel builders. They offer a lifetime free plan, which is a great starting point for beginners!
I can't guarantee how long this offer will last, but it's worth signing up now since the free account won't expire. Before paying for Groove.cm's' premium plan, you can test it out!
The platform is a true all-in-one marketing solution
A lot of different marketing platforms don't include everything. You may need an email marketing platform, a landing page builder, a payment processor, etc. Groove.cm might be the only software that has it all.
As I mentioned earlier, not every feature has been released, but they will do so when they come out of beta.
They offer a lucrative affiliate program. You can make a lot of money if you want to promote Groove.cm as an affiliate. The company offers a higher commission for premium users but still allows free members to promote it and earn passive income.
What Are Groove.cm Lifetime FAQs?
What is the expected release date for all Groove apps?
As they transition out of BETA by the end of 2021 or early 2022, all the apps will be available. Each app's date is listed above if it is known.
Why is it Groove.cm and not Groove.com?
We probably because the Groove.com domain was registered many years ago before GrooveFunnels was created. They came up with the idea of using .cm instead and said it stands for 'customers matter'.
Who are the people behind Groove.cm?
Mattijs Naus, Mike Filsaime, John Cornetta, Matt Serralta, and Matt Filsaime are the founders of Groove.cm.
Mike Filsaime
Mike is best known for his Butterfly marketing strategy, which was the catalyst for many of the marketing strategies you see today. During his time operating successful software companies, he has generated more than $125 million dollars with companies like WebinarJam, EverWebinar, and PayDotCom. As an internet marketer, e-commerce expert, and software developer, he has a large amount of experience. 
John Cornetta
GrooveKart is the brainchild of John, who runs e-Commerce stores that generate six figures each month. It is his mission to make GrooveKart easier to use and a more affordable e-commerce solution and a Shopify killer.
Matt Serralta
The architect of GrooveKart, Matt has over 10 years of experience in operations, sales, P&L, and e-commerce. In addition to being former COO of Prestashop, he also worked as a consultant at Office Depot. Matt Is a seasoned e-commerce expert with years of development and marketing experience.
Mattijs Naus
Mattijs is the CTO of GroovePages, a hardcore developer with years of experience building websites, pages, and apps. Additionally, he has experience running an agency and has a deep understanding of digital marketing and the problems entrepreneurs and digital marketers face.
Does Groove.cm offer a discount?
No. All three GrooveSell, GrooveAffiliate, and GroovePages products are currently free for lifetime use. GrooveFunnels Lifetime Deal endows you with heavy discounts and expires around late 2021.
After Groove.cm's lifetime deal ends, what will its pricing be?
GrooveFunnels switches to a monthly pricing model when it comes out of beta. Prices start at $99/month on the SilverPlan and $299/month on the PlatinumPlan. 
What else should I purchase after Groove?
Honestly, not much. To have Groove on your own custom domain, you will need to purchase your own domain name. We suggest purchasing through Namecheap or GoDaddy. 
Does Groove.cm have a toll-free support number?
Yes.  1-800-901-8124 or 1-844-GROOVE-1 (1-844-476-6831)
Can I import funnels and create sharefunnels?
Yes, both are now available. When you paste the funnel URL into GroovePages, the builder will import all the text, images, and hyperlinks.
However, you will need to embed a code on your existing funnel to prove that you own it. You can share funnels with other Groove users by sending them the share link. 

Does GroovePages have split-testing?
Yes, they will. Split testing for GroovePages will be available in late August 2021, based on their development schedule.
Groove.cm integrates with what?
GrooveFunnels will integrate with more than 20 email platforms, at least seven membership software platforms, Zapier, Funnelytics, and many others.
Is Groove.cm's SSL FREE?
With GroovePages, you can integrate Cloudflare with a single click and maintain SSL or just use Groove and and everything is managed within GrooveFunnels now.
Is it possible to white label GrooveFunnels?
No, unless you're a major influencer with mass reach.
Does Groove.cm pay to have people sign up for a paid plan?
Yes, Groove.cm pays free members 20% commission, paid lifetime members like us receive 40%.
Does Groove work for digital agencies?
In 2021, there will be a team and staff login feature for agencies.
What is GroovePay?
GroovePay is Groove.cm's proprietary Merchant Processing service. They have low rates GroovePay allows you to accept Credit Cards fast and easily.  They have approval for both Digital and e-Commerce Marketers. GroovePay is The Leading Merchant Account Solution For Online and eCommerce Businesses by offering World-Class Value and Service.
GroovePay is for professionals that need a low-cost merchant account. Clients reportedly save over 35% by switching to GroovePay because most are not aware of their True Rate and how it compares to their Flat Rate.
On the Groove.cm free plan, how many funnels can I create?
Three websites or funnels with three custom domains. If you have three funnels on one website, then that is still considered one funnel, provided that it's on the same domain name.
Is it possible for my GrooveMember site to have its own domain?
GrooveMember has just released custom domain integration so you can now host your membership or course site on your own domain. 

When I sell a product, which currencies are available?
The following currencies are available in GrooveSell: USD, GBP, CAD, AUD, NZD, EUR, SEK, SGD, BRL, MXN,  PHP, INR, MYR, PLN, BGN & DKK. There will be more currencies added in the future.
What is the GrooveDigital Academy?
The GrooveDigital Academy is a resource for marketing training, webinar replays, and courses. There is live training at 6 PM Eastern every Tuesday for GrooveFunnels and Thursday for GrooveKart
Is it possible to set up an affiliate program for my course or product with Groove.cm?
In GrooveSell, you create an affiliate program when you set up a product. 
Do pages built on Groove.cm load fast and if so why? 
Yes because unlike systems like ClickFunnels, they publish your .html page to the web. In other words, your site actually exists on the web. When you open a website like ClickFunnels, the page has to be rendered every time. This means that you have to worry about both Uptime and loading speed. Search engine optimization and paid advertising costs can be affected. GroovePages loads faster or as fast as any other on the web. 
Groove.cm uses only Google's "Mobile-First Indexing". They are the only leading brand that does that. They host your pages on Amazon servers, not their own, which are the best that money can buy. And you get FREE SSL included. 
What is the difference between GrooveFunnels and ClickFunnels?
With a spectacular marketing leader at the helm, ClickFunnels is a great company. They excel at one thing. Funnels. Groove.cm also does. However, Clickfunnels technology is old and their pages load slowly. Neither do they build brand websites, do email marketing, or have affiliate programs.
Clickfunnels' cost is higher and they are more difficult to use for many. You must pay $299 a month to utilize the full Funnel feature. In addition, from elsewhere, you would be paying over $1400 per month for all the apps that you can use and you can pay a one-time price for. 
Is Groovefunnels better than Clickfunnels?
Both yes and no.
It is ClickFunnels's unique selling point that they have more landing pages and sales funnel templates since they have been in business longer. Their business is based on landing pages that convert well.
Despite this, Clickfunnels is weak outside of its core 'Sales Funnel' feature.
They don't have a very good shopping cart feature, and many users integrate external carts, which makes the monthly fee higher.
Automated marketing is also available only at the highest tier, $297 per month.  
Groove.cm provides a more comprehensive set of features. The features of Clickfunnels seem to be added at random and without much focus on usability.  
How Do I Become a Groovefunnels Affiliate?
You can become a GrooveAffiliate by simply signing up for a free account. 
Additionally, you get access to limited features of other tools. 
Access to this lifetime membership is limited through signups in 2021.
Note that you'll only get a 20% commission ($279 per sale based on current price) with Groove.cm's free service. To access 40% commissions ($558 per sale), you need a Lifetime Groove.cm account.
What Support does Groove.cm Offer to Affiliates to Make Sales?
Groove.cm helps you increase sales by providing you with the right tools from their affiliate dashboard. 
Among the support you receive are:
Ready-to-use, high-converting email swipes

Reviews of blogs

Thank you pages

when people sign up for your newsletters or buy  your products

Banners ads that are appealing and well-designed

Logout ads to entice users to come back to your page after they leave it

. GrooveFunnels currently offers GrooveSell as an unadvertised bonus. By signing up this way, they get GrooveSell free of charge. 

Facebook ads and social media sales copy

Pre-made articles, video reviews, webinar videos, and press releases, so all that you have to do is copy and paste what they give on social media, and it automatically loads with your affiliate link.

Automatic Email signatures for all your emails, so you get greater visibility for your product. 
These free promotional materials are a great way to help you get started. You can continue to use them or also build your content independently for greater variety and wider reach.
How do you publish GroovePages? 
GroovePages offers two options for publishing your website. Use one or the other, or both (although be aware that multiple placements can harm your search engine rankings). When you use Groove,cm, you can either publish your site to a subdomain at groovepages.com or to a "custom" domain (this would be a domain you own and would like to use to publish your GroovePages site).
The choice of switching between the two options is available to you at any time. Having configured your publishing settings, you can re-publish simply by clicking the "Publish" button.